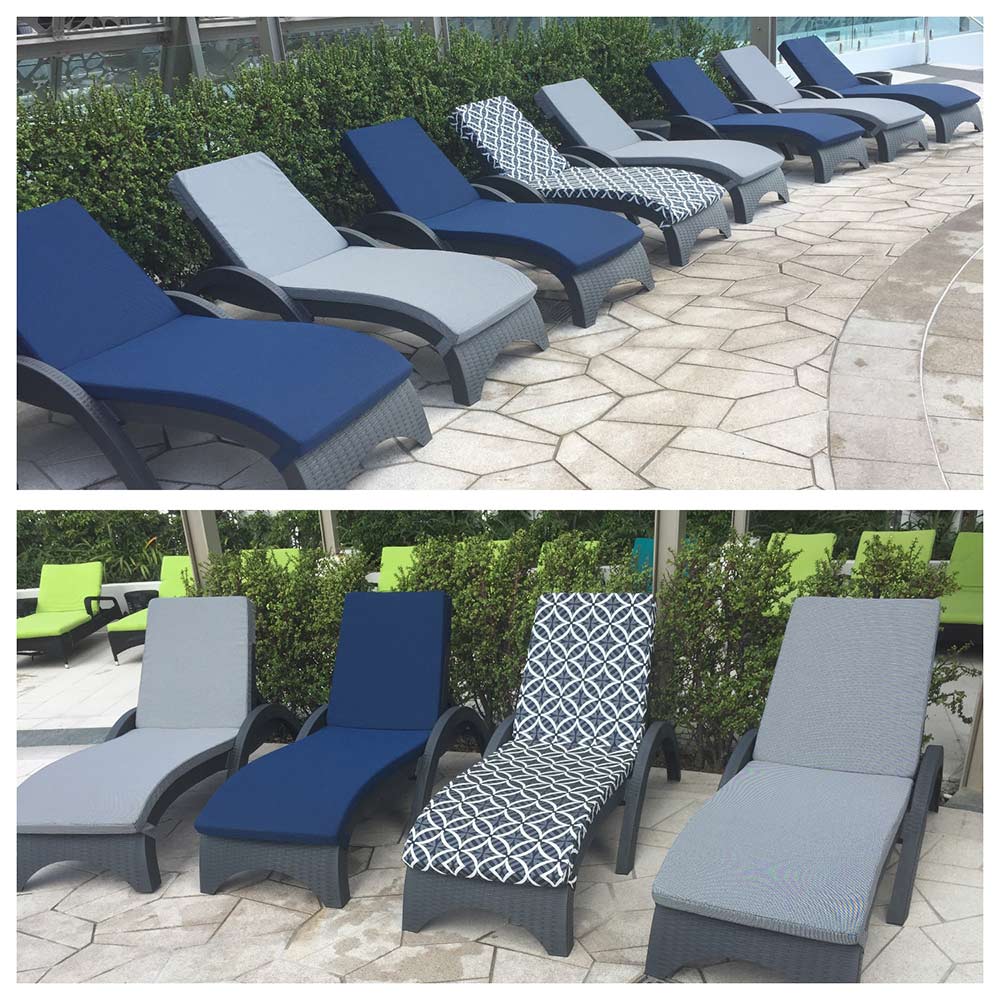 Replacement Of Outdoor Sun Lounges
Project Timeframe: Ongoing
Description:
We were asked to provide a solution to outdoor sun lounges. They were unravelling and the sun lounge cushions were absorbing water when it rained. They were not an outdoor foam and the water was not draining. We supplied them with a Fuji Sun lounger which is a non-metallic frame which will never rust or unravel. The Sun Lounger is made of durable moulded resin reinforced with glass fibre. We custom made outdoor foam cushions and upholstered them in a full outdoor fabric. The loungers came out looking fantastic. The water does not seep into the cushion and just flows off the fabric. Again, using quality and applying the best product that suite the surroundings have made our client very happy and the patrons that visit the apartments.
What our client thought
The Executive Housekeeper and the Body Corporate were extremely satisfied with the new Sun Lounges and the solution we provided. The patrons had commented on how lovely, comfortable and durable the new one's were.