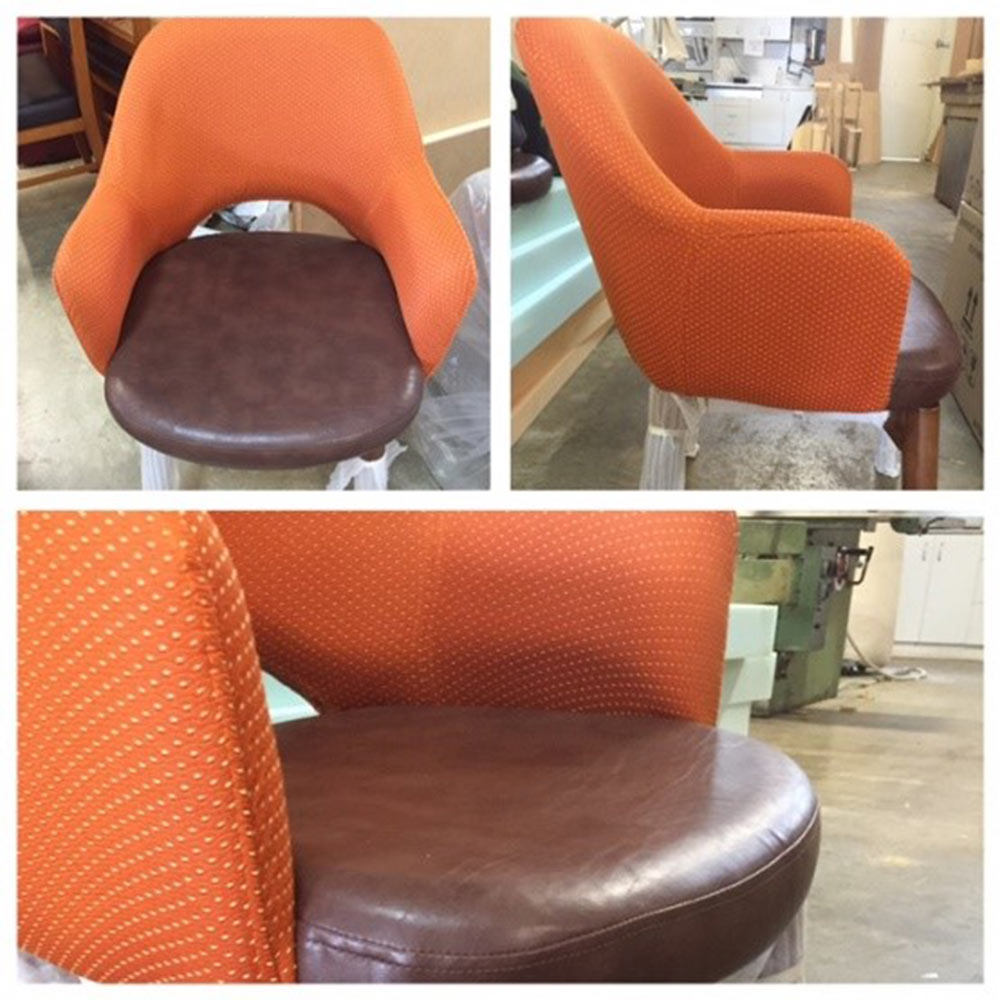 Supply Of Albury Tub Chairs for Banjos Bakery
Project Timeframe: Ongoing
Description:
We were approached by Banjos Bakery to supply their stores Australia wide with new Albury Tub chairs and have them re-upholstered in part vinyl, part fabric. This was going to be another great challenge for our team. We supplied them 1 sample chair so that it could be tested and approved by their team. The chair needed to be durable and hard wearing as the environment would be food and coffee and it needed to sustain all those elements. Upon inspection, the tub chair was received with great reviews and given the green light.
We have supplied Banjos with over 350 tub chairs to date that have made it into most of their stores Australia Wide and we will continue throughout 2017 to provide tub chairs to all their new stores that will be opening up throughout Australia.
What our client thought
Our client was extremely happy and impressed with the quality of furniture provided as well as the workmanship of the upholstering.