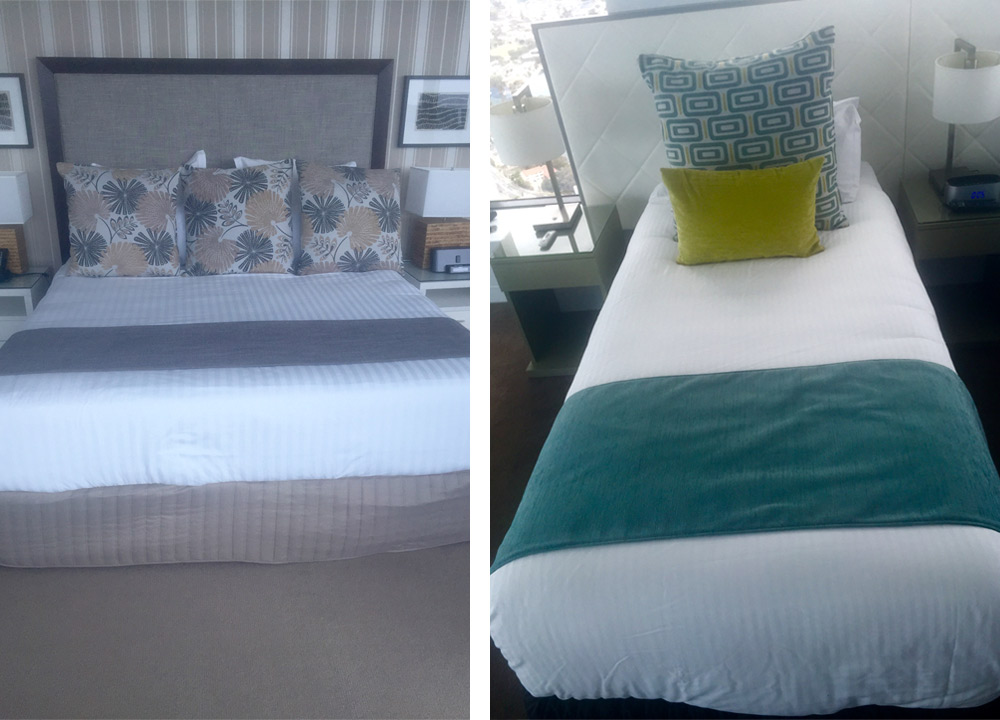 Supply of all soft refurbishments
Project Timeframe: Ongoing
Description:
Again, the executive housekeeper contacted us and asked if we were able to provide them with all their soft refurbishments for all the rooms as they needed a refreshed look. We provided each 2 and 3 bedroom units with bed runners, cushions, valances etc. Giving them a light and refreshed look, the new rooms look lovely and bright.
The work will be continuous as there are many rooms that will need to be supplied, just like the dining chairs. The transformation of these units has been amazing to see and we are so honoured to be part of such a lovely project and wonderful team that we work with.
What our client thought
The owners of the apartments were extremely happy with the new soft refurbishments and were happy to know that guests staying at Soul believed that they were provided with quality.