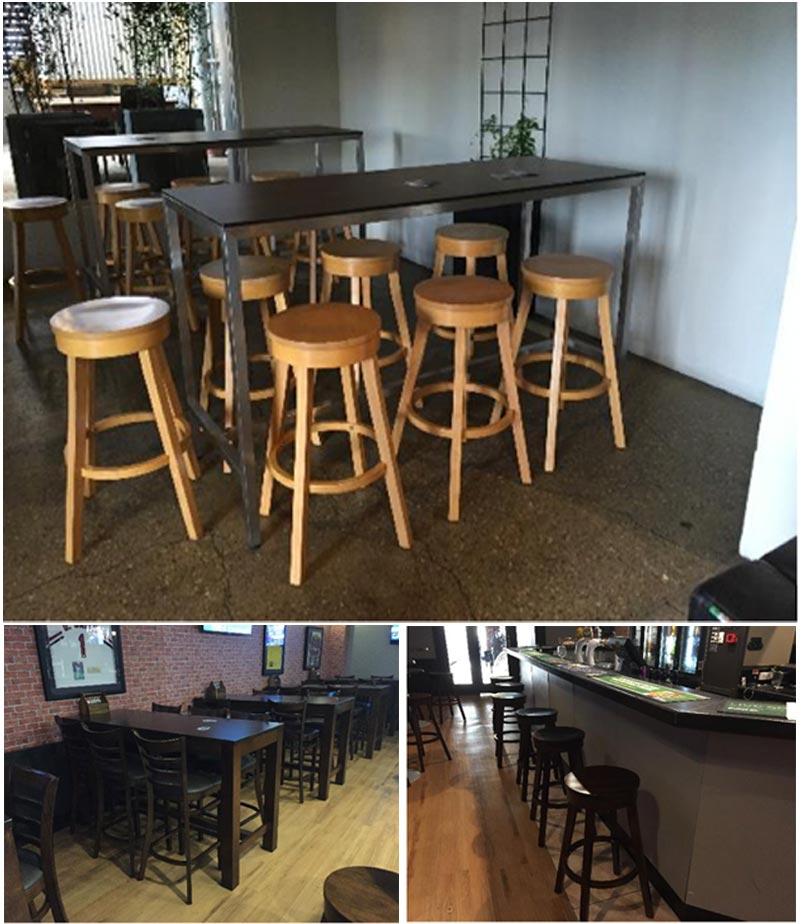 Commercial Furniture Supply for New Market Hotel
Project Timeframe: 6-8 weeks
Description:
We were approached by the Newmarket Hotel in Airlie Beach to supply commercial furniture for their new restaurant and bar opening. After several discussions with Duane, we immediately knew what he was looking for and what furniture we needed for supply him.
For the inside of the restaurant / bar we supplied our Walnut Cosmopolitan Stools to match up with our Caprioska Bar Tables. Both extremely easy to wipe down and clean. We matched those up with our Bourbon Stools for around the bar area. For the outdoor area we supplied our Lager Dry Bar and the Bourban stools in the natural. Using both the light and dark woods, they are able to rotate their furniture throughout the restaurant / bar given them several different looks.
What our client thought

Our client was extremely happy with the quality of furniture and achieved the results.