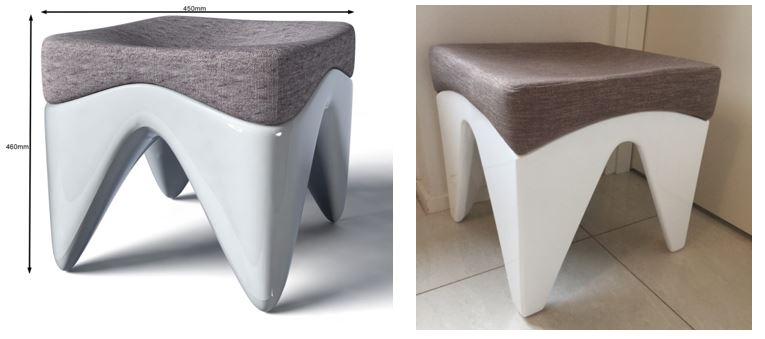 Custom Commercial Furniture Supplied to Adam Dental Supplies
Project Timeframe: 6 weeks
Description: We were approached Adam Dental supply to custom manufacture a tooth stool for a dentistry. The idea was to build a prototype that could be viewed, rated and tested for approval for several of these stools to be manufacture for various dentist practices. Going only on a picture presented to us, we put our design hats on and got to work.
The stool was manufactured in wood with steel struts for re-inforcement. Both machined and hand carved to carefully carve out the tooth like shape within the wood. The stool was sent to the painters for a glossy white finish.  A custom made cushion seat was secured to the base of the tooth structure.
What our client thought: Our client was over the moon with the result and couldn't believe we could manufacture something from just an image.